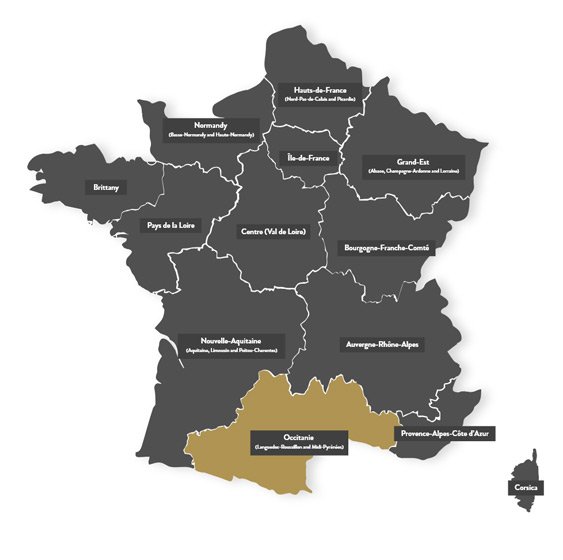 Occitanie is a mixture of Languedoc-Roussillon and Midi-Pyrénées. Languedoc-Roussillon is known for their Mediterranean cuisine and it stretches from the famous Rhone River to the Spanish border.
This region can offer a great climate with an absolutely stunning coastline. You will also find that Carcassonne is here, and the Canal Du Midi is the perfect place for you to spend your first moments as husband and wife. The other region here is Midi-Pyrénées. This takes its name from The Pyrénées, which is the mountain which runs right through it. It is actually the largest region in France when you look at the size, and the rivers there are phenomenal. This alone makes it a sublime wedding location, so if you want to take some spectacular photos by the river or if you want the best, city-scenic backdrop then this is certainly the right location for you.
Getting there is very easy, and for the coastal properties there are often boat rides available if you wanted to treat your guests to something really special. This is just one of the many reasons why so many people choose this location as their number one wedding destination, and the natural scenery is not to be missed.