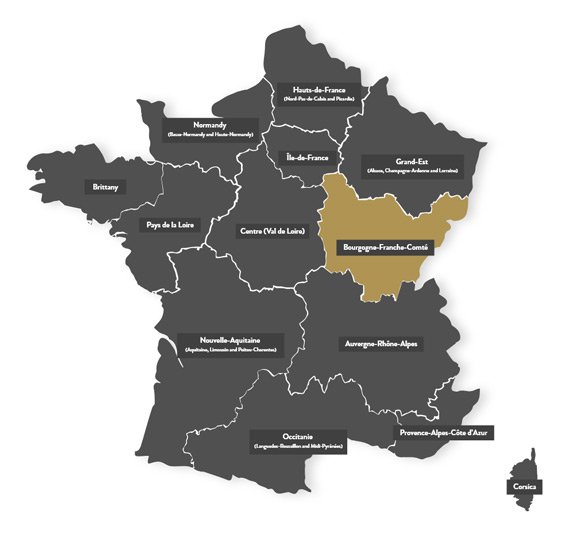 This region is a combination of Burgundy and Franche-Comté. Why not say yes in the same birthplace as Louis Pasteur and even Victor Hugo! Franche-Comté is known as being one of the greenest areas in France.
It is also one of the least populated areas as well. For this reason, it's ideal for those who want to have a luxurious country wedding or even those who want to say their vows under a cool alpine sunrise. Burgundy on the other hand is home to the luxurious world of renowned French gastronomy and wine.
You'll find the finest Délice de Pommard cheese and villages include Meursault and Gevrey Chambertin. These are home to the finest wine in the whole of France, so if the meal is the biggest part of your celebration then you know that this region is the one that you need to be looking at. Burgundy is the land of rolling hills and stunning villages, so it is the ideal location for you to say "I do". You really won't find anything else like this in the world, and it is perfect for those who would rather have glorious sunsets, green landscaping that goes on for miles and a glass of the finest red wine in the country.