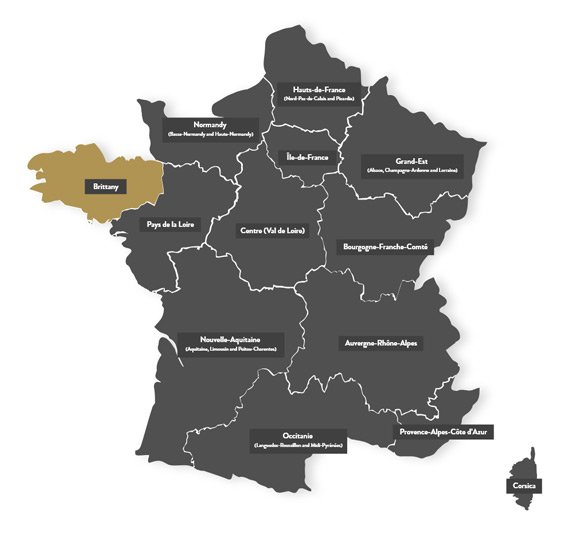 Bretagne is home to Brittany and this is a peninsula that juts out onto the English channel. What's interesting about this location is that it is one of the six, main Celtic nations. They have their own independence, their own language and more.
The language there is known as Breton and the region is known for its charming wedding venues and the rugged coastal seaside chateau as well. It even has a quaint fishing village, and with the locals being so charming, it is hard to not consider this as your wedding location when getting married in France.
In fact, a lot of people who choose to have their wedding in Bretagne or Brittany choose to have crepes and cider at their main meal. You won't be sacrificing quality by going for something a little more basic, because this area is home to some of the finest meals and the finest ingredients around as well. All in all, if you want a more intimate wedding with some of the comforts of home, or if you want to have a low-key reception that's all about fun, laughter and good old memories then you really won't have a problem in choosing Bretagne as your number one wedding destination. This really is not to be missed. Whether you are after a medieval chateau, charming maison or a fairytale wedding chateau in France this region has a lot to offer for your wedding.