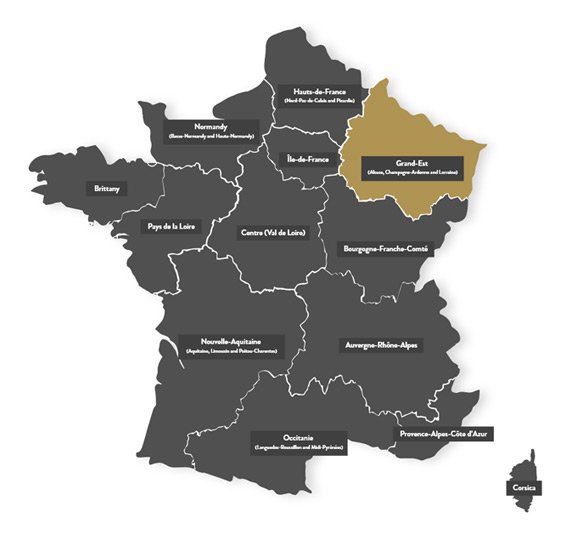 Grand-Est is home to Champagne, Alsace and Lorraine. It's a fantastic region, with Alsace itself being known for having a strong German influence. The architecture in the area is unimaginable and it's ideal for a Christmas wedding.
In fact, Strasbourg is the largest city and it is famous for the festive Christmas market. Of course, no wedding in the Grand-Est would be complete without a famous Alsace Riesling! In this area you also have Champagne, and this is less than an hour away by train when coming from the centre of Paris. If your heart is on a vineyard celebration, Champagne- Grand Est is the location for you.
That being said, maybe you want to have a multicultural wedding? If so, Lorraine is where you want to be. Metz has a cathedral that will take your breath away and it's great for those who want to have a rural wedding in some of the most intimate areas of Grand-Est. You may even want to get married by the Moselle River, as this runs through some of the most spectacular villages in the whole of France! All in all, Grand-Est is a marvellous location, and ideal for anyone who wants to have their dream, romantic wedding near to the heart of Paris!