What to Include for Your Wedding Flat Lay
April, 2023
Written by Angelique at The Painted Bouquet
You'd probably recognize a wedding flat lay if you saw one, but the actual term might be something you're not as familiar with. A flat lay is one of the most popular types of wedding detail shots—in other words, a photo that doesn't include people. While the term "detail shot" can refer to anything from flower arrangements and ring close-ups, to place settings and cakes, a flat lay is different. This specific type of photo is carefully planned out by your wedding photographer (almost like a painting) using your stationery, accessories, and other personal items. If you've seen photos of wedding flat lays before, you already know that the end result can be a beautiful idea when it comes to capturing your special day. We are delighted to feature a post specifically on this area written by The Painted Bouquet. We hope that you enjoy it!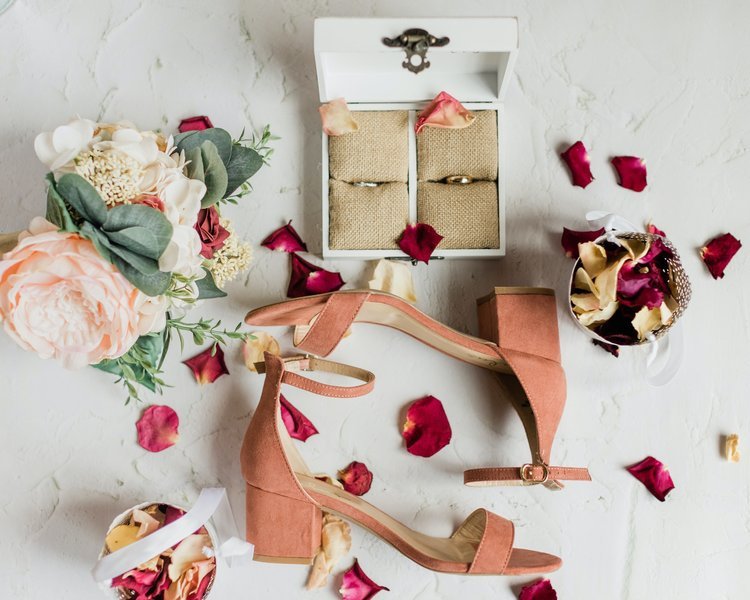 Let's define a flat lay. It is a collection of items that are arranged and viewed from above to create a composition and photographic memoir of your wedding day. It is usually the photographer who creates these flat lay images and will do them in advance so being prepared with what you want to have in yours is important.
Besides the essential wedding invitation, here is a list of suggestions you may want to consider for your wedding flat lay. Remember that not all these are in the shot. Less is more!
Wedding Invitation with Envelopes

Save the Date and/or RSVP cards

Little love notes or messages received

Ceremony Program

Menu and Seating cards

Rings or other Jewelry and Cufflinks

Wedding Shoes

Garter

Something Old such as an Heirloom Item

Ribbon or Veil

Vintage Photographs

Your perfume bottle

Garter
And to put the icing on the cake, ask your florists to include sprigs, stems or loose flowers that can be given to the photographer ahead of time as they work on your flat lay.
A wedding flat lay is an ethereal keepsake of your wedding day. It not only captures the overall look and feel of your wedding but tells your unique wedding story through images.
Flat Lay - Wedding Photography - Florist - France - French Wedding - Wedding Flat Lay - Bridal Flat Lay - Marriage - Destination Wedding - Best Wedding Destination Florist France - Flowers - Flowers France - Normandy - Chateau Wedding - Bride - Bridal - Bridal Flowers - Wedding Memories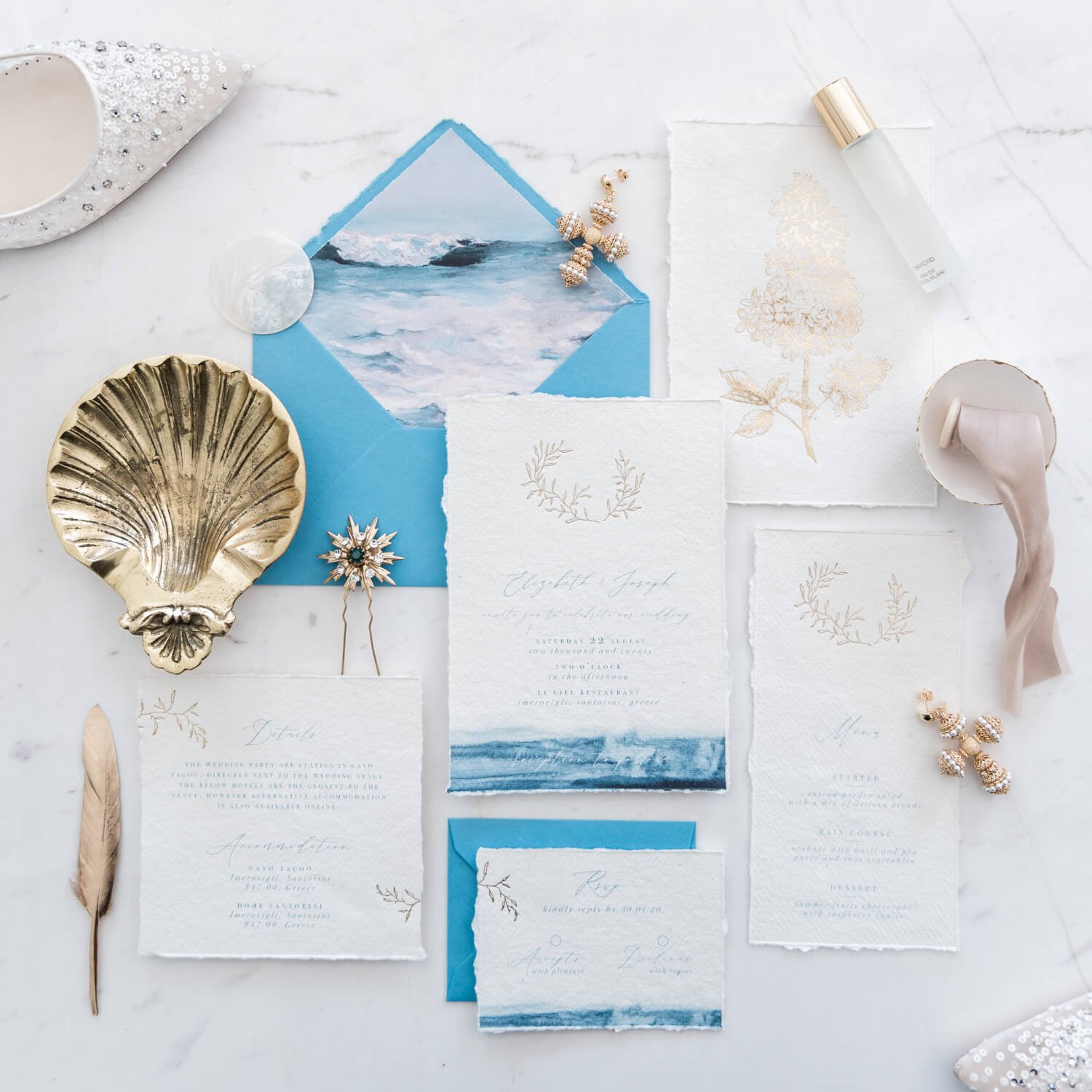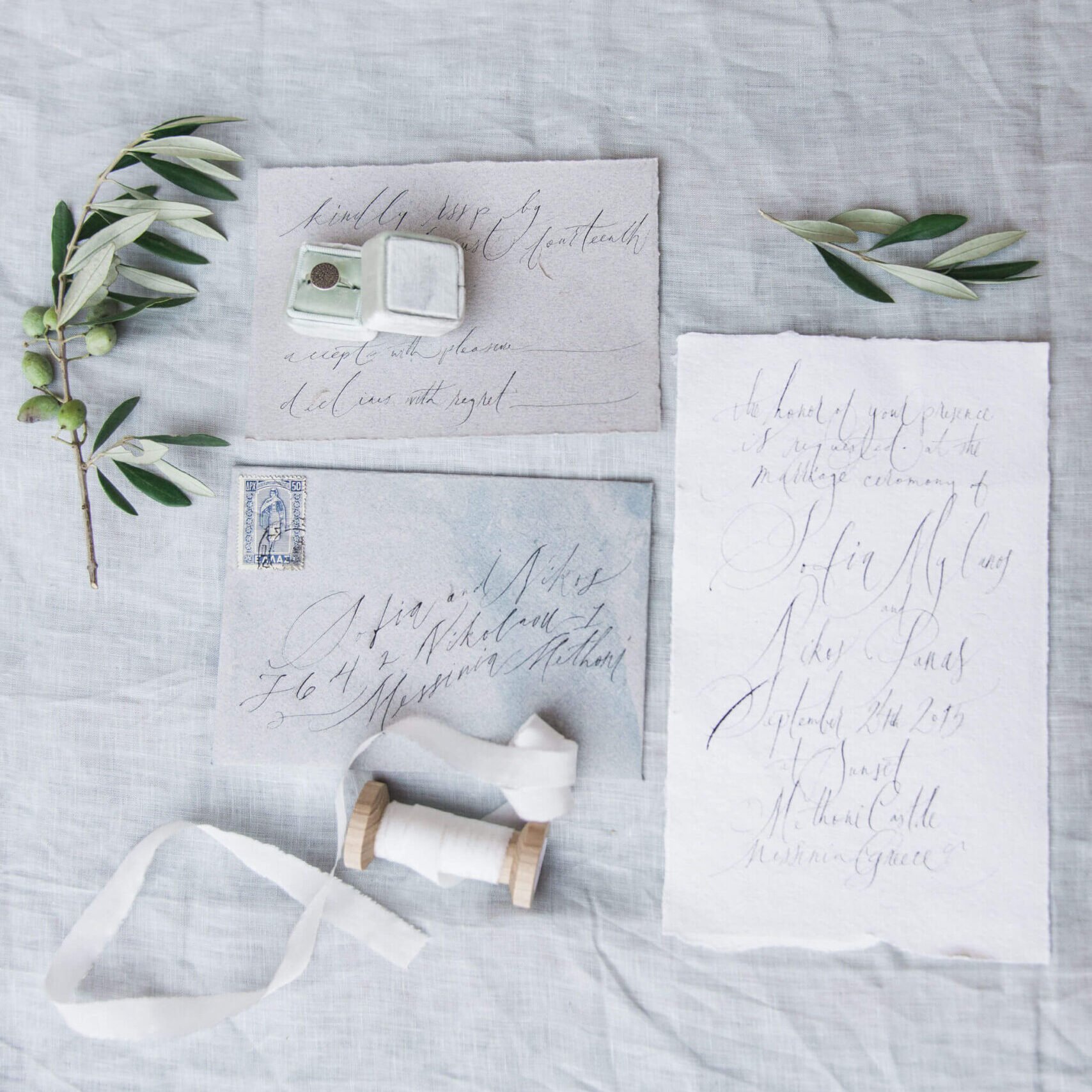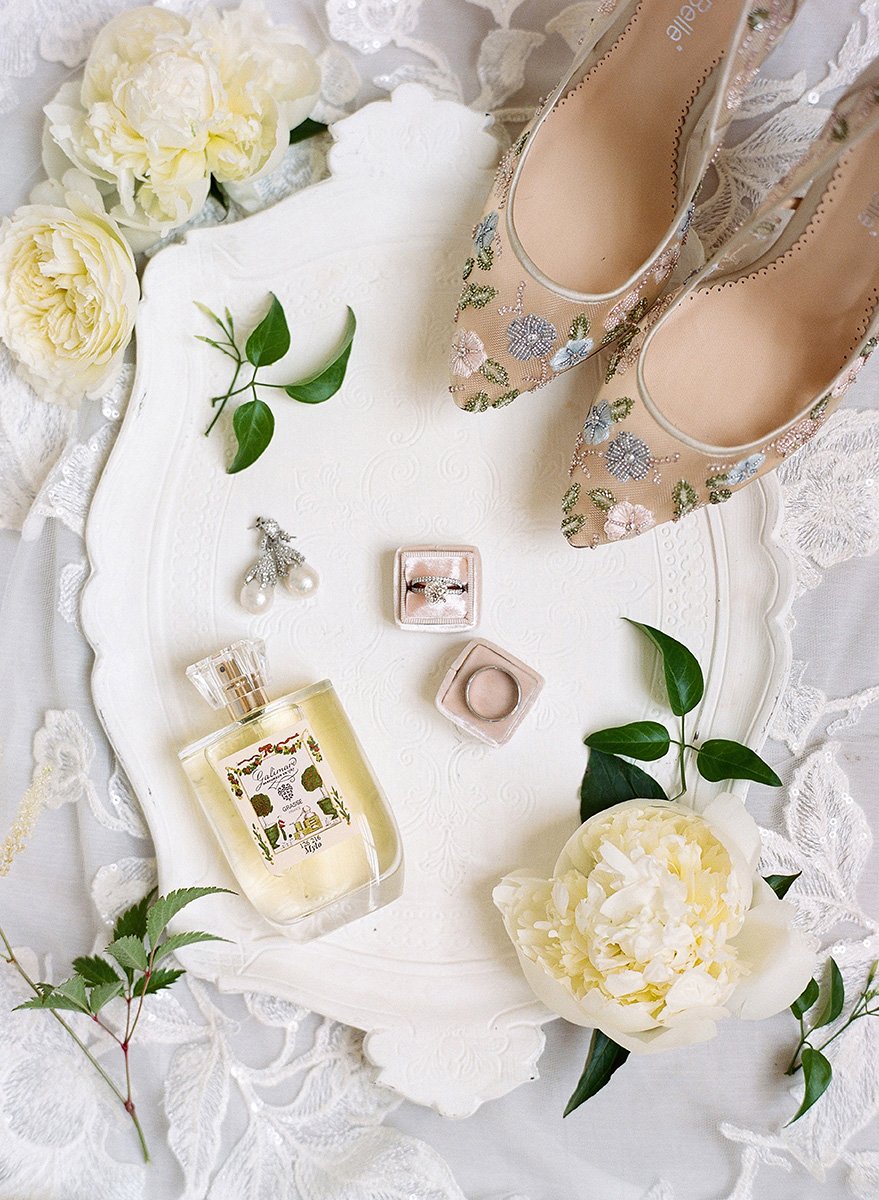 Photography by Wit Photography
Whether you are a creative person or not your photographer will be able to help you create your perfect flat lay which will allow you to capture some of those special pieces for your wedding. This blog written by Angelique at The Painted Bouquet is very informative and we hope that it gives you some guidelines to creating your own perfect Flat Lay for your wedding in France.
For more useful tips about getting married in France then please do check out our other wedding blogs.
The French Wedding Team
x